---
---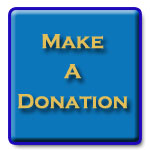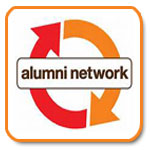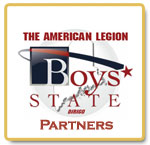 Dirigo Boys State

The American Legion, Department of Maine is proud to announce its 71st Annual American Legion Dirigo Boys State program at Thomas College in Waterville during the week of June 17-21, 2018.

Click here for a copy of the 2018 Dirigo Boys State Announcement Brochure

For more questions and information, please visit www.dirigoboysstate.com, contact us via email at legionme@mainelegion.org; rachael@mainelegion.org or call Department Headquarters at 207-873-3229.


PURPOSE - The purpose of Boys State is to provide Maine high school juniors with the opportunity to participate in a program that supplements their high school courses in government and its functions. In this program, young men role-play as they learn to campaign for local, county and state offices and then organize and carry out the functions of the state government.

SPONSORS - The American Legion sponsors the Boys State program and we encourage all other groups and organizations to join in promoting the program through sponsorship of candidates.

Sponsors of Boys State delegates are traditionally veterans' organizations, financial institutions, businesses, patriotic, civic, fraternal, labor, student, parent, teacher or religious groups. It is acceptable for a Boys Stater to be co-sponsored by more than one sponsor.

Last year nearly 200 high school juniors attended this outstanding program, but we are attempting to expand that number. Whatever you can do to assist in this effort will be greatly appreciated. There is no limit to the number of boys a school may send.

The tuition for each student for the 2018 session will be $300.00, however, partial sponsorship is also encouraged. If you would like to be a sponsor for the 2018 Dirigo Boys State Program, please contact your local American Legion Post to let them know, or mail your donation to The American Legion, Dirigo Boys State, 5 Verti Drive, Winslow, Maine 04901-0727. You can also make a donation by clicking on the Make a Donation button.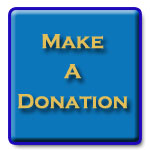 INSTRUCTORS - Every effort is made to provide qualified instructors for this program. These include town and city managers, town selectmen, judges, attorneys, members of the Maine House of Representatives and Maine Senate, teachers, guidance counselors and others familiar with local, county and state government.

SCHOLARSHIPS - Three scholarships will be offered this year. Two of the scholarships are for $500 from The American Legion, Department of Maine. The third is the Samsung Scholarship offered through our National HQ for $1250. To learn more about the Samsung Scholarship, please visit www.legion.org/scholarships/samsung.

If you have been selected as a delegate to attend Dirigo Boys State and the Samsung Scholarship eligibility requirements qualify you to apply for this scholarship, interested delegates can submit an online application by clicking on the following link: Samsung Scholarship

BAND - Annually Boys State has a 40-50 piece pep band under the supervision of a qualified musical director. School principals are asked to recommend band members. Band members must bring their own instrument to the program. A space is provided for this on the application.

SELECTION PROCESS - Any junior who is interested in learning about town and state government qualifies for Boys State. Information pertaining to the program should be made available for all boys in the junior class; giving students at all scholastic levels the chance to apply.

Priority should be given to attitude versus scholastic achievement, although both qualities are desirable. Involvement, interest and participation should be the main focus during the selection process. All applicants chosen should be informed that they are being recommended to the local American Legion Post and each individual should commit to attending prior to an application being submitted. The final selection of students must be done by the local American Legion Post using the names supplied by the school.

If your school district does not have an American Legion Post, we ask the school to be responsible for carrying out the selection process and obtaining sponsors.

ATTENDANCE POLICY - Due to the intensity of the program, late arrivals, early departures and any request for a delegate to be released temporarily and returning on the same day will be handled on a case by case basis with the Boys State Director and will be supported by the parent(s) of the delegate. Therefore, all delegates should be prepared to arrive on time and stay for the duration of the program.

FILING APPLICATIONS - To Download an application, go to the FORMS AND APPLICATIONS PAGE and scroll down to Program Forms and Applications. Alternately, the PDF versions are all below. The 3 Boy's State forms are also available on the Forms and Applications page.

You will need:
All 2018 applications must be accompanied by a check in the amount of $300. Checks shall be made payable to The American Legion. Mail APPLICATIONS, CHECKS, MEDICAL AUTHORIZATION AND PARENTAL CONSENT FORMS to The American Legion, Dirigo Boys State, 5 Verti Drive, Winslow, 04901-0727. Applications sent without parental consent forms or medical authorizations will not be processed. Deadline for submissions is June 1, 2018.

2018 Boys State Application (fillable)
2018 Boys State Consent Form (fillable)
2018 Boys State Medical Form (fillable)
2018 Boys State Band Application (fillable)

Right click on your preferred file format and select 'Save Target As', then save to a convenient location on your desktop.

CANCELLATION - In previous years several boys have failed to notify us that they could not or would not attend Boys State. This causes many problems within the program as well as wasting the tuition money of a sponsor. We do hope that the boys selected this year will give some assurance to their high school officials that they will attend. If there is a cancellation and another boy is available from the list of eligible boys at the school, principals may write a letter to accompany a replacement stating that fact and the name of the boy he is replacing. This can even be done as late as the first day of the program, if necessary.

If you have been selected as a Delegate for the 2018 Boys State Program and have not yet received your Delegate Acceptance Package, click here.

Get your latest free version of Adobe Reader X here: