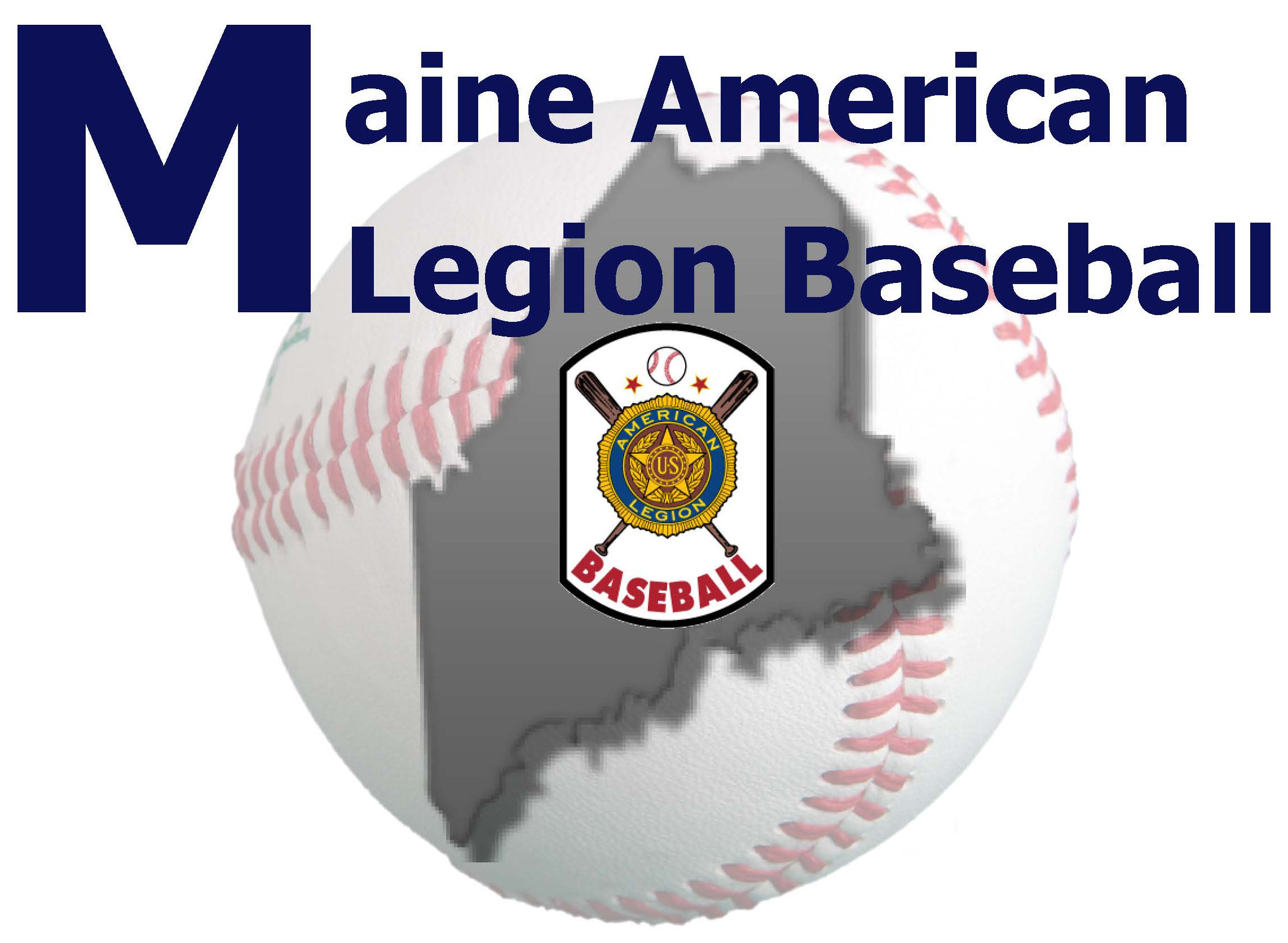 2022 American Legion Baseball
"REACH OUT & FIND OUT"

Full Registration Open for 2022 American Legion Baseball Season
Register online at baseball.legion.org
--------------------------------------------------------------

Maine Legion Senior & Junior Baseball Schedules
Visit leagues.teamlinkt.com/2021alb
Legion Baseball Team Declaration Form

AMERICAN LEGION DEPARTMENT OF MAINE
2022 STATE TOURNAMENT SCHEDULE
TBD


Husson University
Winkin Complex, Bangor
__________________
State Junior Tournament
Regional Senior Tournament
World Series Tournament

-------------------------------------------
Baseball Scholarship Application
Any team manager or head coach of an American Legion (post–affiliated) team may nominate a player for consideration of this award. The scholarship application, letters of recommendation, and certification form must be completed, postmarked, and mailed to the department headquarters no later than July 15. Three letters of testimony must be attached to the nomination form.
2022 Baseball Rules and Regulations

State Tournament Play Rules

-------------------------------------------
DEPARTMENT OF MAINE
ATHLETIC COMMITTEE (BASEBALL)

Mission: To manage the State of Maine American Legion Baseball Program.

Jeff Sukeforth , 47 Rawson Ave., Camden, ME 04843 (691-2270), Director

David Gray, P.O. Box 464, Farmington 04938 (778-4375) (c 778-1616)
e-mail: dgray_103[at]hotmail[dot]com

Dennis Damon, 256 Oak Point Rd., Trenton 04605 (667-9629) (c 460-0001), Field Director
e-mail: dsdamon[at]yahoo[dot]com

Dave Paul, 1010 Main St., Veazie 04401 (c 852-4672), Zone 1
e-mail: pauld[at]wightssportinggoods[dot]com


---